Babenation - History of the Babe Channel
Babenation tv is the flagship babe channel in Babestation's babeshow family. It was formerly known as Babestation 1 or BS1. Megan introduced Babestation 1 on the microphone, and Donna Duke was the first Babe to appear taking calls on screen. Yvette Merrimen, Ana Lovato, and Dionne Mendez were among the other girls who made an appearance on the inaugural broadcast.
Babenation live (or Babestation 1 as it was known) featured webcam chat girls known as 3G babes on a regular basis in the first 18 days of the program. These babes were eventually replaced by Sexstation webcam babes, but during their stint as part of the BS1 set-up, they worked in a separate area of the same studio alongside TV presenters and provided an option for callers to chat via webcam. The studio was separated into three halves by the end of May 2009, with the Babestation 2 and Partyland sets taking the space that 3G used.
On that first night, the girls' performances were incredibly cautious. However, that didn't last long! Audiences were soon tuning into girl on girl kissing then up to full on threesome snogs by June, less than a week after they began tuning in. Babestation One had arrived, and it was blazing a trail!
The History & Babes of Babenation
What is Babenation?
Babenation on the Sky EPG is an adult chat television channel and programme block which has aired on television in the United Kingdom
Best known for being the home of night show favourites like Lori Buckby who has famously put in more naked hours on the show than any other babe in Babestation history. Other Top live babeshow babes include Alice Goodwin, Atlanta Moreno , Caty Cole, and Beth Bennett
WATCH BABENATION
Sky: 906
Freeview: 194
Virgin: 981
Virgin two: 982
Or watch online
You'll get the cheapest phone sex and access to pervcam for all those who are too hot for television when you tune into Babenation. You'll have access to Babestation X, a live, pay-per-view fully naked, fully open leg pussy play with vibratoy show that gives you the chance for cheap phone sex with babes who can tell you everything.
If you like babe channels then Babenation is for you its one of the top live babeshows in the UK. Ultimate interactive experience. Sign up for your babecall account and login now

Babes
Preeti is a stunning, curvy glamour model & babechannels star who loves to get naughty on Babestation TV & Babestation Cams. Priya, her twin sister, joins her on the screen frequently, and the pair has a large fan base that can't get enough of their identical breasts and asses. Preeti Young is the perfect girl for a girl who enjoys talking filth.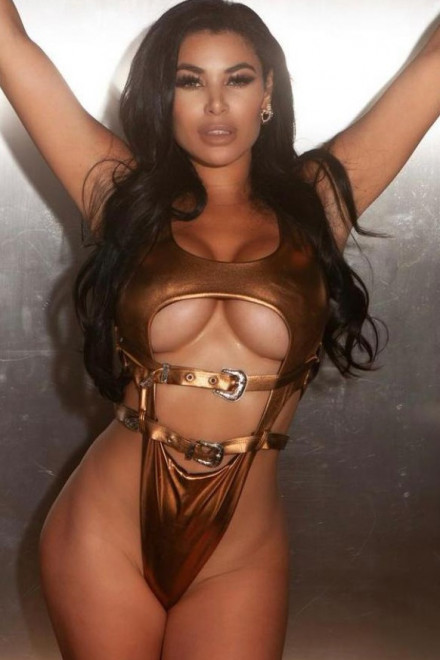 Olivia Berzinc debuted in Babestation in 2014 as a sexy model and webcam goddess. Olivia is a real head turner, and fans can't get enough of her 34EE breasts, peachy bum, and petite 23 inch waist. Her exotic beauty and stunning dark eyes are really striking. A real babechannels star.
Scarlett is a gorgeous, curvaceous redhead who is approachable, adventurous, versatile, and quite sexy. Scarlett is everything you could ever want in a model. In October 2017, she made her debut on Babenation tv just 18 years of age, and after three weeks, she had won "babe of the month," outperforming her peers.
The UK babechannels forum users also voted her the 'best butt' in the show. On the night programs, where Scarlett Jones is frequently naked, you'll catch her nude. Take a peek at the gallery below for a taste of what you're missing:

Beth Bennett
Originally from New Zealand, she found the babe shows one night after arriving in the UK. She began her Babestation journey after quickly packing in a Cinderella-esque live-in barmaid job.
After finishing uni, what was supposed to be a few months of travel turned into five years on the babechannels. If you're looking for a funny chat with a dash of sarcasm and a NZ twist, Beth is your girl! She enjoys guys who don't take things too seriously.
Amanda Rendall, a Scottish pocket rocket who is unlike her sister Caty Cole in terms of X-rated and hardcore action, is one of our most unique performers on the uk babe channels. Amanda's motto is "the filthier, the better," and her energetic and sexually explicit acts demonstrate that she is a mature woman. Nothing turns Amanda on more than flashing her big natural tits and shaved pussy for all of her loyal callers, and she loves to talk dirty while she strips naked for them!
Babenation Babes in the News
Babenation babes have been hitting the headlines in the UK tabloids for all the right reasons
Babestation Mother and Daughter
Princess Levi and her daughter cooked up a scheme to scare off the ghosts at a haunted hotel
Towering 6ft5ins model dubbed 'Amazonian Charlie' rakes in £60k in just one month on the babechannels
Amazonian Charlie is the tallest Babe at Babenation
The Daily Star goes behind the scene at Babenation
A top Daily Star reporter visted the studios to see what goes on behind the scenes
Nurse says random Babestation message on Instagram 'changed my life'
Megan Rox was working as a nurse when she was contacted by Babestation writes the Daily Mirror and now works as a live babe on the babechannels.
Babenation's Evolution
Babestation 1 has gone through a number of iterations since those crazy days, including name changes, first BS1, and now Babenation. Despite this, Babestation's flagship program has always remained. Its distinctive broadcast time set it apart from its sister babeshows, such as BSXtra and Babestation Blue. BSXtra broadcasted from 10 p.m. to 5 a.m, while BSBlue didn't broadcast until midnight and stayed on until 5 a.m. When Babenation started on Freeview from 11pm until 11.30pm. Babestation Xtreme's schedule for that night would be promoted during that 30-minute slot.
Babenation Babes
You could tune into Babenation every night in the mid to late 2010s and get a live promo for who would be appearing on Babestation Xtreme (a.k.a. BSX) Babestation's pay-per-view uncensored live XXX channel. While other channels, such as BSBlue, were primarily designed to recruit fresh talent, Babenation was in charge of promoting the night's filthy additional live shows. The best examples of Babenation's extra naughty side included the naked activities of night show babenation girl superstars like:
Lori Buckby
Lori Buckby is known for igniting the program in that initial 30-minute period of Freeview and returning for more at midnight for the second, longer portion of Freeview, which lasted us all the way to the end of the program.
Georgie Darby
Georgie Darby – Georgie enjoys being the filthiest phone sex partner you've ever had, thanks to her one-of-a-kind adult sex chat. You're going to get on like a house on fire and maybe even help her "fill her bucket," if you can approach her with her favourite dirt bag attitude.
Tiffany Chambers
Tiffany "The Body" Chambers. Tiffany first appeared on the live babeshows since the beginning, and she would often appear in naked sections with her best friend Dani O'Neal and with other Babenation porn babes including Camilla and Charlie C.
Watch Babenation
· Sky: 906
· Freeview: 194
· Virgin: 981
· Virgin two: 982
· Watch online
Tune into Babenation tv live for some of the filthiest phone sex and access to pervcam where you can see all those too hot for television positions. Babestation X, the live, pay-per-view XXX completely naked, completely open leg pussy play show, giving you the chance for cheap phone sex at a discounted price, with babes who may tell everything to you is also available. Just click on the red button or sign up for Babestation VIP membership to get started.
More Babenation Live Babeshows
- Check out the Babestation babeshow schedule
- Watch babeshows videos