Priya Young Onlyfans and Babestation
Priya Young is a well-known glamour model and popular figure on mainstream TV. Her journey to stardom started in 2009 when she joined Babestation with her twin sister, Preeti. The duo quickly gained popularity and captivated viewers with their allure.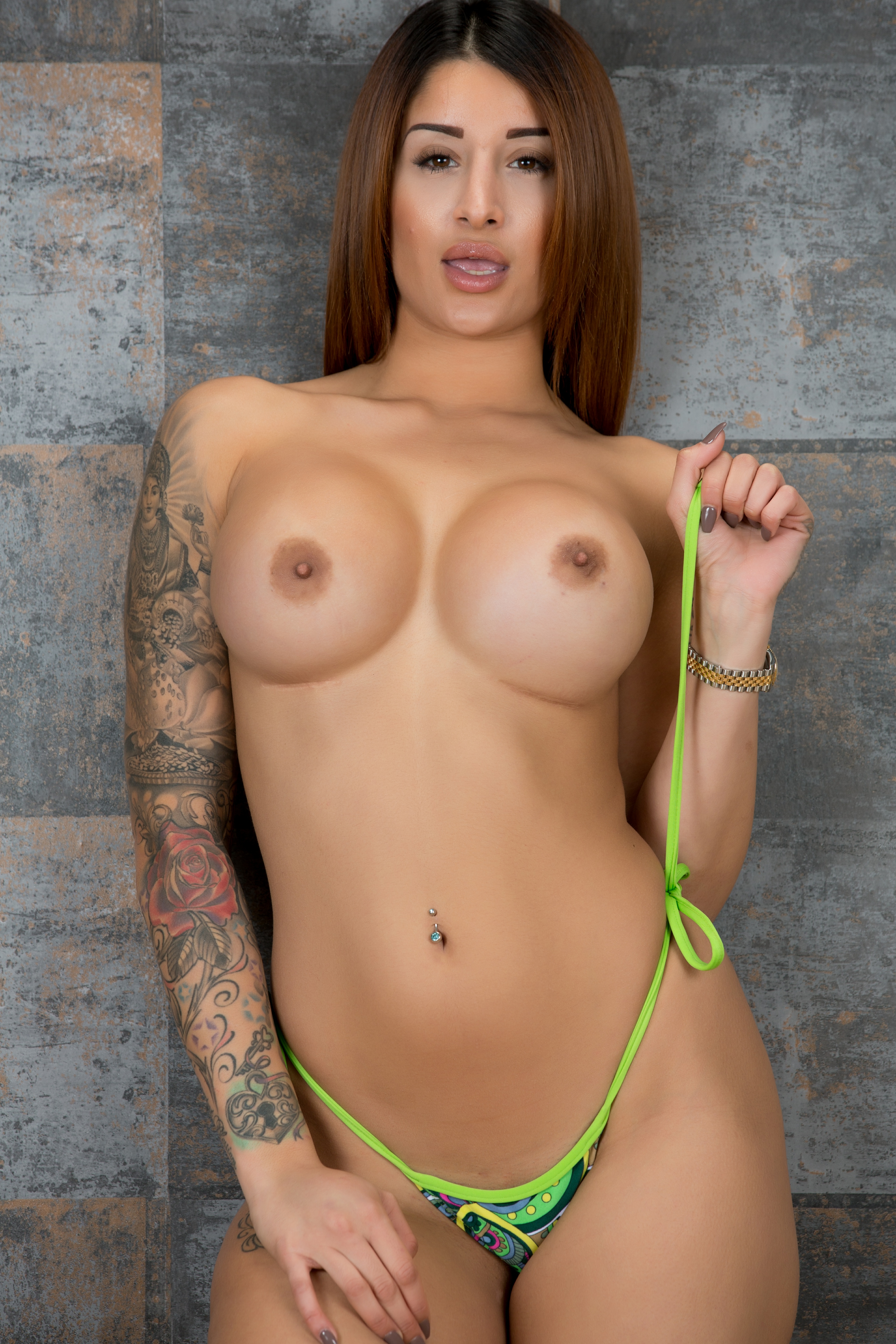 Priya Young is renowned on the show for her playful and seductive nature. She takes great pleasure in donning revealing lingerie to entertain the viewers. Priya caters to a wide range of desires, including BDSM, foot fetishes, and role play. Particularly, she finds it exhilarating when she dresses up as a naughty secretary in nylon stockings and a pencil skirt. Priya fearlessly strips on webcam and Pervcam, and once you catch a glimpse of her well-toned, tattooed, nude physique, her irresistible allure becomes impossible to resist. For more enticing images of Priya, check out the free pictures available on "Priya Young Booty On The Babe Channels."
Experience the captivating allure of her flawless 34D breasts and enticing buttocks. And if you thought she looked amazing while shaking her behind, just wait until you witness her naked curves, drenched and shimmering as she indulges in a sensual oil and shower display. When she's not appearing on Babestation & adult cam, Priya can be found engaging in explicit live cam sessions where she takes pleasure in using her fingers and various toys. Additionally, she enjoys participating in naughty sleepovers with her friends. However, these slumber parties don't involve hair braiding and Netflix. Instead, Priya enjoys logging onto her Babestation cams profile to perform an intimate lesbian girl-girl lesbian show where her uninhibited nature truly shines through.
Priya Young Porn Fantasy
Although Priya Young has never filmed a porn video, it is still possible to imagine what the experience would be like. As Priya has been a part of Babestation for approximately ten years, we recently had a conversation with her about her bedroom preferences. In this blog post, we will explore Priya Young's fantasy in the adult film industry if she ever decides to venture into the more explicit side of it.
There are different types of girls when it comes to taking control in a relationship. Some prefer to be dominant and make decisions, while others prefer a passive role and let their partners take charge. Priya Young falls into the latter category. She enjoys hardcore and rough scenes in pornography, indicating her preference for being controlled. It is safe to say that she willingly gives up all autonomy, as seen in her willingness to engage in activities such as deep throat and sloppy blowjobs. One of her favourite types of pervcam shows is the 'forced orgasm' show in which she allows viewers to control her vibratoy, sending multiple buzzes to her until she cums.
Additionally, she has a strong liking for being fingered, particularly if it targets the G-spot. To ensure maximum pleasure, it is important that the fingers are wet – Priya is even willing to lick them beforehand if necessary. Her tight snatch can be explored and enjoyed for extended periods of time.