Tilly Taylor
Naked and Nude on Free Live Sex Cams
Tilly's Schedule
Mon 4th Dec

8:00pm - 4:00am

Wed 6th Dec

11:30am - 7:30pm

Thu 7th Dec

4:00pm - 8:00pm

Fri 8th Dec

8:00pm - 4:00am

Sat 9th Dec

8:00pm - 4:00am

Mon 11th Dec

8:00pm - 4:00am

Fri 15th Dec

8:00pm - 4:00am

Sat 16th Dec

8:00pm - 4:00am

Mon 18th Dec

8:00pm - 4:00am

Wed 20th Dec

8:00pm - 4:00am

Fri 22nd Dec

8:00pm - 4:00am

Sat 23rd Dec

8:00pm - 4:00am

Wed 27th Dec

8:00pm - 4:00am

Thu 28th Dec

12:00pm - 4:00pm

Fri 29th Dec

8:00pm - 4:00am

Sat 30th Dec

8:00pm - 4:00am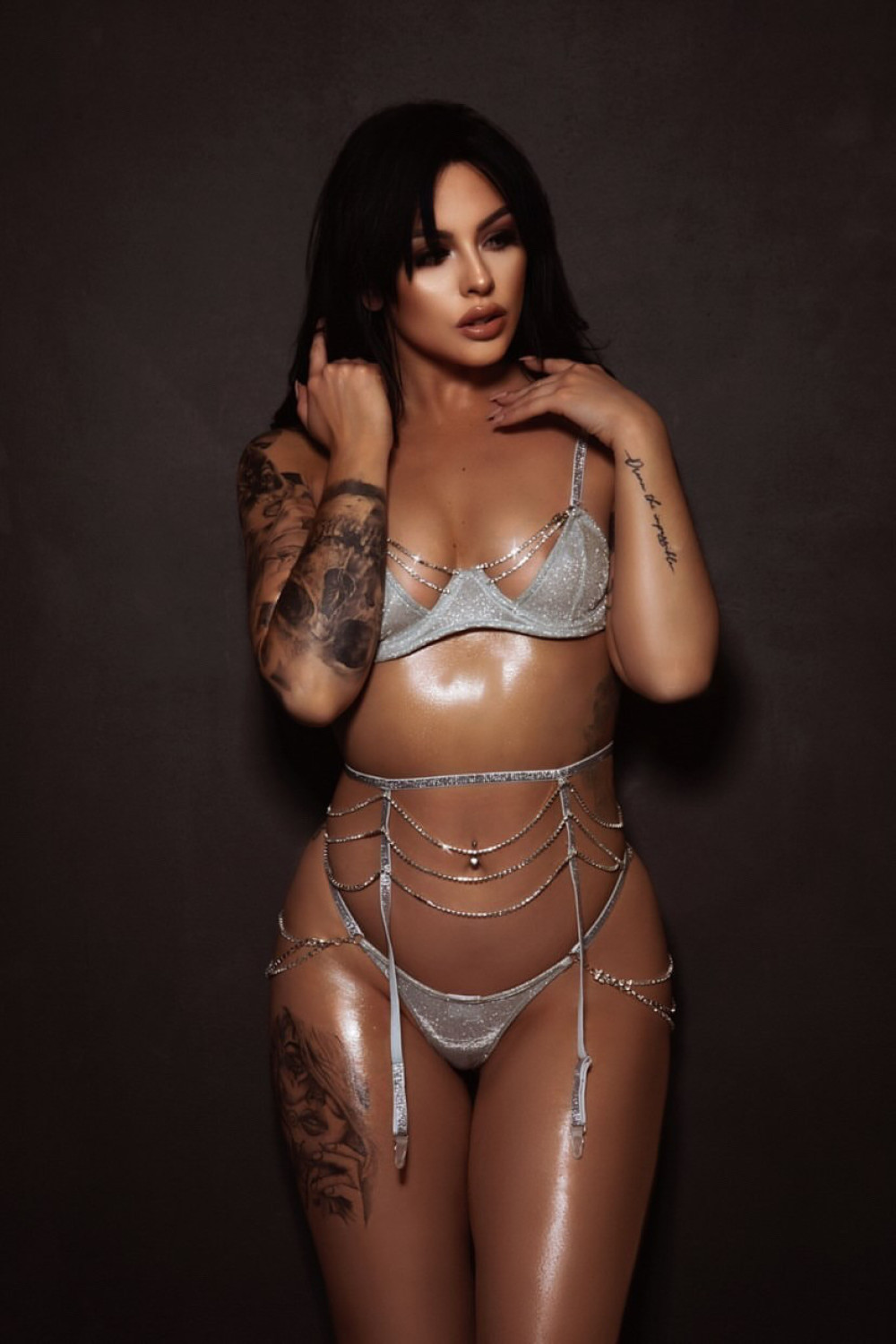 Tilly Taylor
Tilly Taylor, a seasoned professional in the adult XXX, webcam, and live babeshows industry, has been working for the babe channels for just under a decade. As a cam girl and a lap dancer, she brings a wealth of experience to her nude performances. When it comes to her Pervcam show, Tilly Taylor loves to start slow and build to an exciting climax of naked oiled up filth and shaved pussy play. In her private life Tilly Taylor enjoys being treated to a lavish dinner in a luxurious restaurant, preferably on a private jet soaring through the sky. With her brunette hair, perfect small tits, a tiny waist and a big Kardashian ass, Tilly is sure to arouse your kinky British porn desires and get you hard!
As for questions or requests to ask Tilly Taylor, feel free to ask her anything. Perhaps you can ask her to tell you the last Pornhub movie she watched or what porn genres she's aroused by. Her biggest turn-ons include lesbian girl-girl action, spanking and deepthroat blowjob. She loves engaging in topless stripteases, and watching a guy pleasure himself on C2C. Why not test the waters by using the sexting service, where you can tell Tilly about your fantasies, before progressing to adult phone chat and Pervcam.
Tilly's walk-in wardrobe is brimming with a variety of outfits, catering to every roleplay scenario you can imagine, such as college girl and cheating mistress. If you have a specific fantasy you'd like her to bring to life, simply let her know, and she'll likely have the perfect ensemble to match. In private cam sessions, you can witness her naked solo performances, featuring explicit pussy play with toys and even indulgence in foot worship for those with a kinky foot fetish. Alternatively, you can engage in hot JOI (Jerk Off Instruction) phone sex by calling her on the babeshows. If Tilly Taylor is not online now, you can browse the other girl's individual profile pages where you'll find big tit porn stars and 18+ teens eager to turn you on. The VIP members area provides access to explicit picture galleries and cheap phonesex offers.