Flora Ivy
Naked and Nude on Free Live Sex Cams
Flora's Schedule
Sat 30th Sep

5:00am - 2:00pm

Fri 6th Oct

11:30am - 7:30pm

Sat 7th Oct

5:00am - 2:00pm

Fri 13th Oct

11:30am - 7:30pm

Sat 14th Oct

5:00am - 2:00pm

Sun 22nd Oct

5:00am - 10:00am

Sun 22nd Oct

10:00am - 2:00pm

Fri 27th Oct

11:30am - 7:30pm

Sat 28th Oct

5:00am - 2:00pm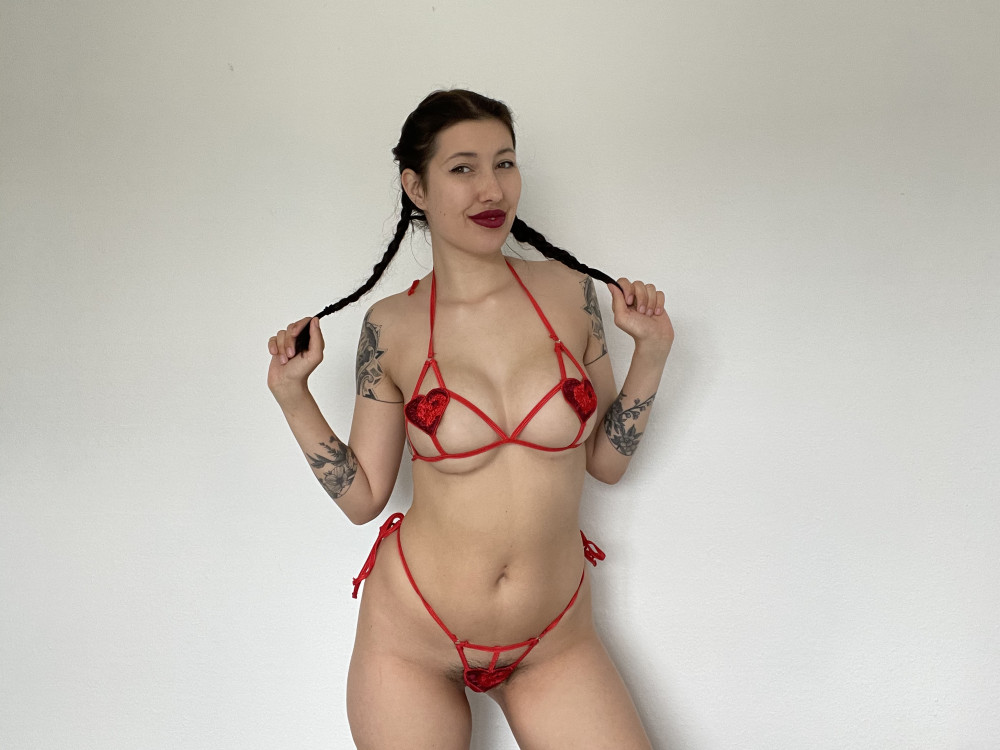 Flora Ivy
Babeshow Playboy Cover Girl
Introducing Flora Ivy, a 31-year-old performer in the UK live babeshow industry for the past 11 years. Starting her career in Studio66 TV and how she made her way to being featured as the Playboy Australia Cover Girl, and has also been a webcam model. Currently, she can be found tantalizing her audience on pervcam every week. If you're interested in viewing Flora Ivy in the nude, don't hesitate to contact her through adult phone chat services.
Flora Ivy, a fan of the great outdoors, enjoys yoga and gardening. She also has a fondness for capturing nude and explicit photos of herself. Interviewed by Playboy Flora was asked:
Are you a city traveler or nature explorer? Nature explorer!!! Call me Flora the explorer. I love being immersed in forests finding waterfalls & creatures. Love animals almost too much… always get told off for trying to make friends with lizards and monkeys when I'm away. When I'm not traveling, I'm at my little sanctuary of tropical plants that fill my home and, in my garden, back in England.
She finds it attractive when someone compliments her appearance and delivers a light smack on her bum. Additionally, she enjoys the sensation of having her feet tickled till orgasm. If you wish to explore further Flora Ivy porn concepts with her, she's eagerly waiting on the phone to engage in some naughty MILF activities.
Flora Ivy Babestation
She really looks forward to speaking to you soon so login now. With her striking looks and bold personality, she has amassed a large following on social media platforms like her Flora Ivy Instagram and Twitter and her Flora Ivy OnlyFans. Her fans admire her confidence and beauty and appreciate the way she embraces her sexuality.
Flora Ivy Playboy Cover Girl
Flora Ivy has also appeared on the cover of Playboy Australia magazine. This achievement is a testament to her talent and popularity in the industry.
Flora started out working as a Flight stewardess on British Airways which caught the eye of the Daily Mail when she was working at Studio66 Live. In the following extract from the article, they refer to her by her alt name:
"Laura Laine has given her trolley duties the push and now strips off for an adult internet channel."
From her time as a Studio66 Babe to her feature as Playboy Australia's cover girl, she has made a name for herself in the industry. Her dedication and hard work have paid off, earning her a loyal following of fans who appreciate her beauty and talent.